PYJAMAS WOMEN
You don't only need to sleep in these pyjama sets, you can also relax in them. The pyjama trousers are nice and soft and the pyjama shirt can be printed with a print, name or funny text. Super fun to match these ladies pyjamas with name with the whole family, because these lovely pyjamas can also be printed for men, children and babies!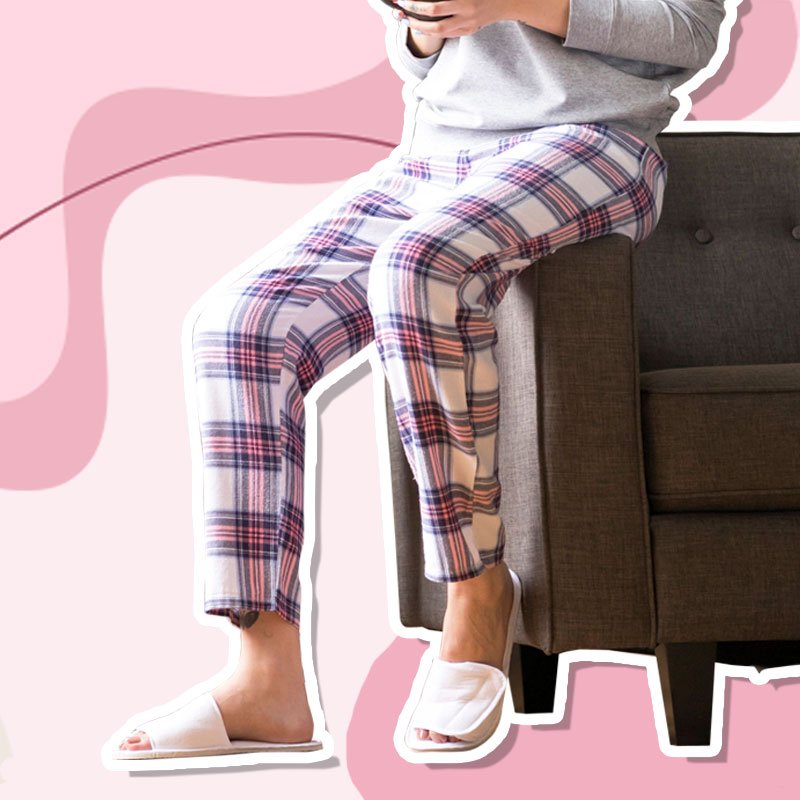 TRENDY PAJAMA SET
This hip pajama set with checkered pajama pants is a nice addition to your evening routine. With super soft pants and a personalized t-shirt you can unwind from a busy day and get ready for bed. Feel extra nice and comfortable in the wonderfully soft fabric. The pajama pants and the pajama shirt come as a set. The t-shirt can be personalized.
PAJAMA SET WITH NAME
A pajama with its own name or text is very easy to design at Bulbby. We have already designed beautiful prints that you can choose from. Then it's up to you to choose which text you want on it. We then print your chosen design on the white shirt. Your PJ's are now truly your unique PJ's.
LADIES PAJAMA SET
This fun set comes with a checkered pajama pants and a white t-shirt. The pants are made from 100% Cotton Flannel Keper Fabric. It has an elastic waist with contrasting drawstring. The set comes in two colors; go for red and blue or for pink and white.
Want to match with your loved one or your kids? Then also check the men's pajama set, the children's pajama set and the babypyjama.
Product features
Set includes pajama pants and pajama shirt
Pants fabric: 100% Cotton Flannel Twill Fabric
Only the shirt is printed
Pants have elastic waist with contrast drawstring