BRACELET WITH NAME
Looking for the right gift or memento of a special day? This bracelet with name is just what you are looking for. The bracelet comes in different colours that go well with any outfit. Design here a bracelet with name!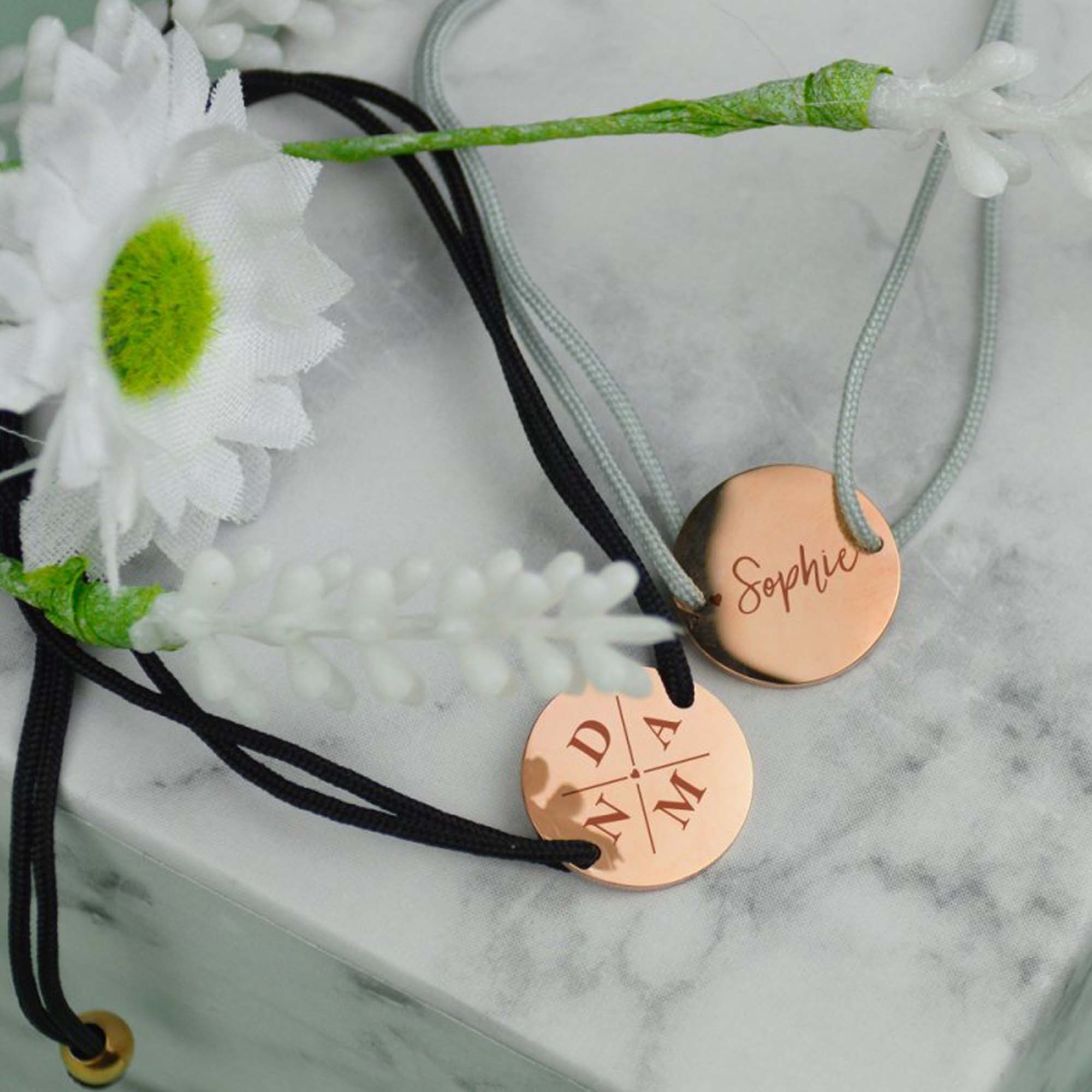 BRACELET WITH NAME ROSE GOLD
A hip bracelet with a rose gold or gold plated coin which can be engraved with a name or initial. This bracelet is the perfect gift for every occasion. The plated coin is bound together with a colorful delicate string and has cute details on the endings. This bracelet is available in black, blue and gray, as well as with a silver and gold plated coin. This makes it the perfect bracelet to add to your collection and to style with other bracelets or a watch. By pulling the strings together you can adjust the length of the bracelet, so it's truly one size fits all! Because the coin is made from stainless steel, it will not discolor!
ENGRAVED BRACELET
The bracelets, as well as the other jewelry of this collection, is engraved by hand. This ensures the best possible quality and precision of the engraving. You can choose different prints to combine with for example a name, initial or date. This makes it a great gift for a wedding, a communion or a birth or other special occasion.
If you would like to order a larger number, please contact info@bulbby.com for an offer custom to your reques
Product features
Material: Stainless steel
Length: 16 cm, extendable with the strings
Available in rose gold and gold plated
Available with black, blue or grey strings
High quality engraving technique
Wrapped in a transparent pouch and matching festive card