PRINTED HOODED SWEATER
The cutest hooded sweatshirts for kids are right here! These jumpers are suitable for every season, for young and old, and wonderfully soft. And the best part is, you can get hooded sweatshirts printed with a name, print, text, number or initials. This way you will always design a unique sweater for kids!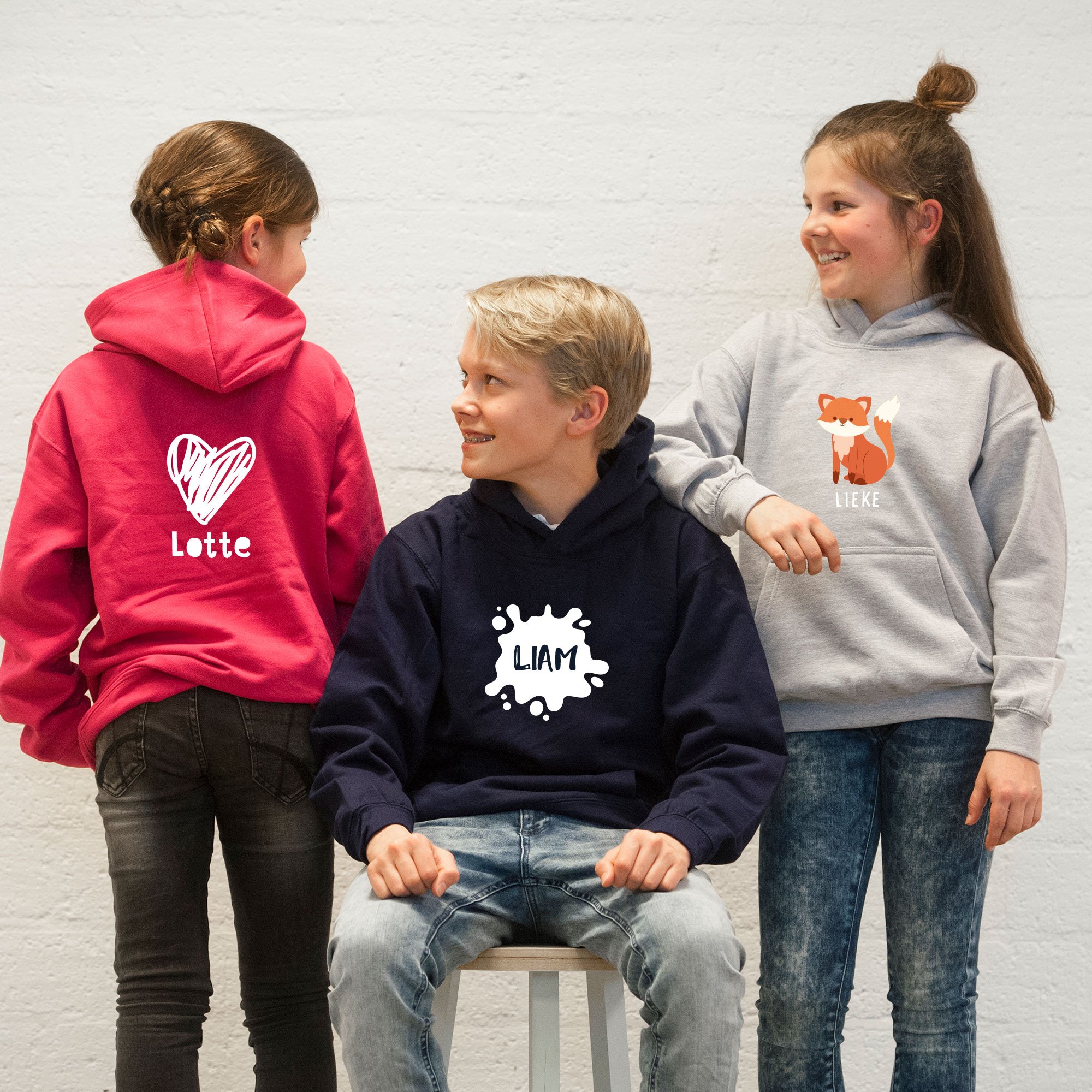 Stay warm with our hooded sweater with name for boys and girls! This hooded sweater can be worn all seasons. This sweater is suitable for both boys and girls. It's possible to print on the front and back, please contact info@bulbby.com.
If you would like to have a hooded sweater printed with a text and a print of your choice, then Bulbby is the right place for you. On our website you will find a wide range of nice prints that can be printed on the hooded sweater. You can determine the text yourself!
Are you looking for a sweater with the logo of a sports club on it, then that's also possible. When you order multiple pieces, we offer a nice discount. Please contact our customer service via info@bulbby.com.
Do not wait any longer and design a hooded sweater with name in our design tool above!
Product features
Solid quality
Soft material with beautiful finish
Handy pockets
Choose from logo's at front or back
100% cotton