DOPPER WATER BOTTLE WITH NAME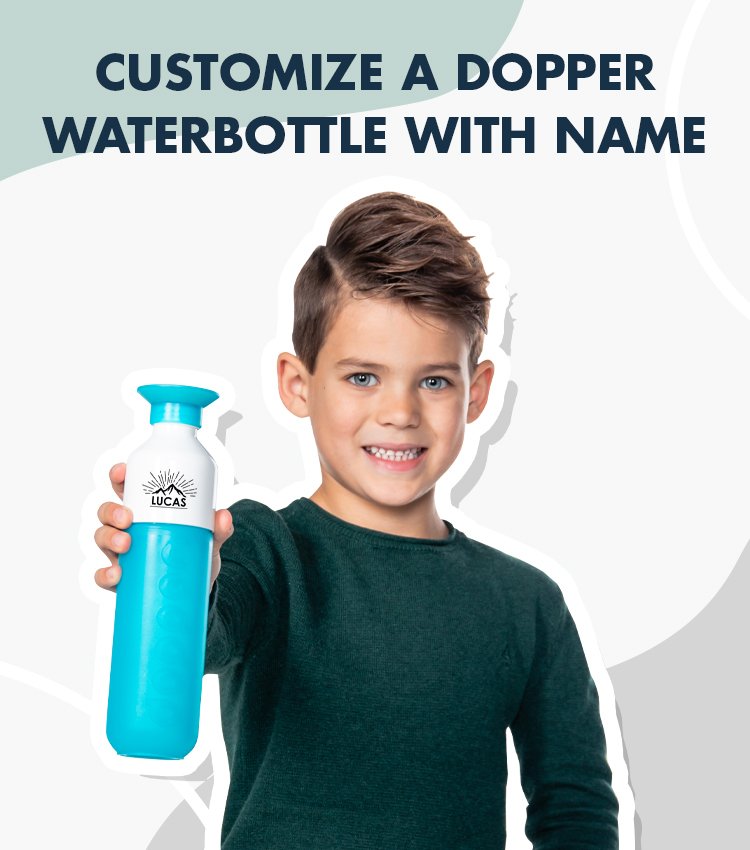 Personalize your Dopper bottle by selecting a design and put your ideas on the Dopper bottle. Give your bottle a unique touch with a logo, your name or a catchy Quote. Choose the color you want to print your logo, name or text on your Dopper and make the bottle unique.
DOPPER DRINKING BOTTLE WITH NAME, TEXT OR LOGO ON IT
The Dopper bottle is ideal to take with you to work, school or other occasions. With this water bottle you will surely drink enough water in one day! The Dopper consists of three parts, which is why this water bottle is easy to clean. Moreover, the water bottle could also be put in the dishwasher!
NOT JUST A DOPPER BOTTLE...
Besides, the fact that the Dopper drinking bottle functions as an ideal water bottle, it also contributes to improving the environment. When you buy a Dopper water bottle, you save plastic waste by throwing away those 'old-fashioned' disposable bottles. An environmentally friendly, handy and fun drinking bottle: what else do you want? You could straight go to our design tool above and make the Dopper water bottle just the way you want it!
Product features
450 ml capacity
Diswasher safe
With name or text
Do not use more characters than in the example
BPA/plasticizers free
Durable