WOODEN STORAGE BOX PRINTING
The perfect box for storing toys, mementos or gifts with for example some small gifts in it. This wooden storage box is printed with your name and one of our nice prints and is therefore always a personal present!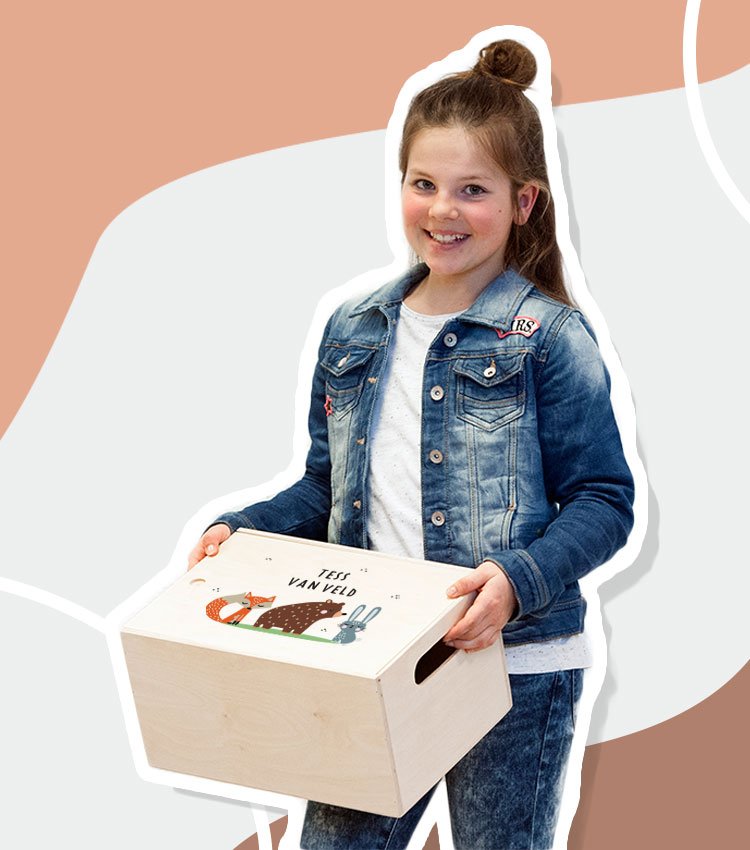 Nice wooden storage box which can be printed with a personal text or your name. The wooden storage box has a extendable lid and two handles. This allows you to easily store the storage box!
This is a natural product, so the colour and finish can vary slightly.
STORAGE BOX PRINTED
This storage box is a fun as decoration in the nursery or baby room, but also a nice birthday present. We often hear that the box is used as a memory box; this box is very suitable for this. For example, to store the first baby items, or valuable photos and other items. It's also very nice to give as a maternity gift!
BUY A STORAGE BOX
A personalized gift is always fun to give, because you show that you really did your best to find a nice gift.
You can personalize the wooden storage box to your liking. We have designed a number of new great logos that match the wooden look of this product. Go and get started yourself and design your own storage box.
Product features
Dimensions medium: 35x25x18cm (LxWxH)
Dimensions large: 37,4x34x28,3cm (LxWxH)
Material: Paulownia wood
With wooden sliding lid
As it is a natural product, the appearance may vary.