TOWEL WITH NAME
The perfect towel for the sports club, after showering or at holiday. This towels are made of strong quality and very soft. Have a towel printed with your name and one of our fun prints.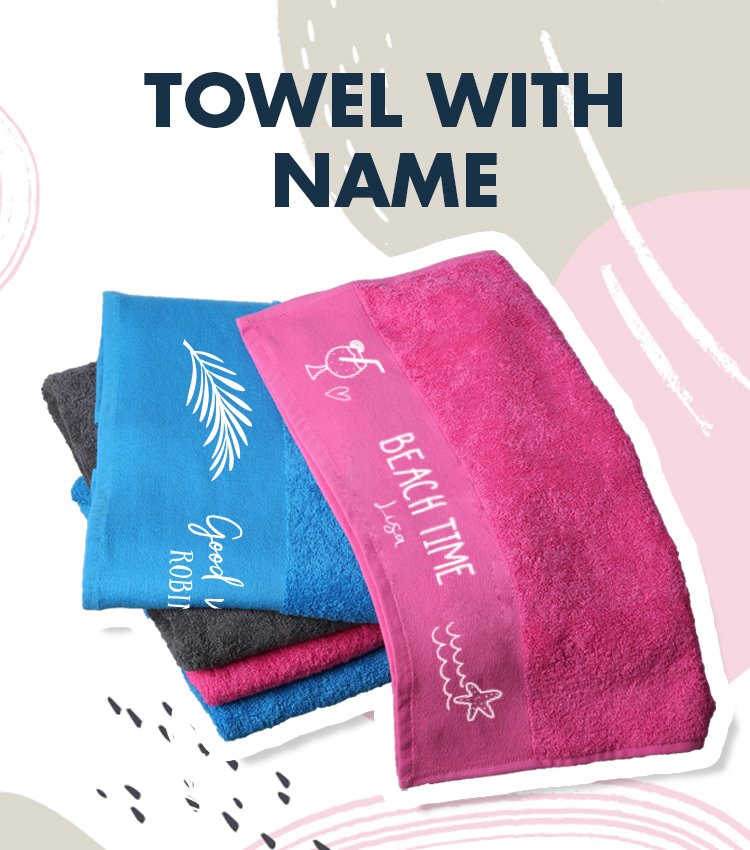 Towel with your name! We've got different colours and two sizes. These towels are very thick and made of good quality. Lovely to use after sport or after taking a shower!
TOWEL AS A GIFT
The size of the towel with name is 50x100 cm. The towels are made of soft cotton. These towels are nice to give as a gift if someone moves, for example, or if your child loves to swim. A towel with name makes swimming extra fun! It is quite cool to have your own swim towel with name. You can also have the same logo printed on our swimming bag!
PRINTED TOWEL
Get started quickly and design your own towel above. Choose the colour you like best, choose a name logo and decide which colour print you like. You determine the text yourself completely!
Product features
Size: 50 x 100 cm
Beautiful quality
Tough fabric (450 gr/m2)
Matching bath towels available
Ask for volume discount for larger numbers
Also possible with company logo